Released on 14 July 2017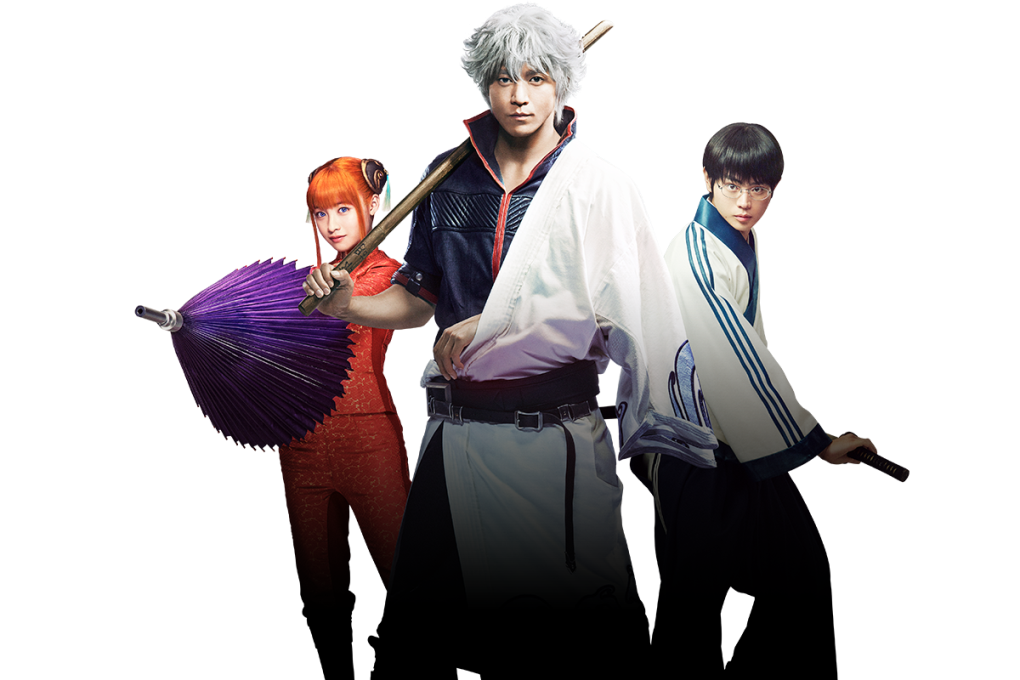 Official Website | Twitter | Instagram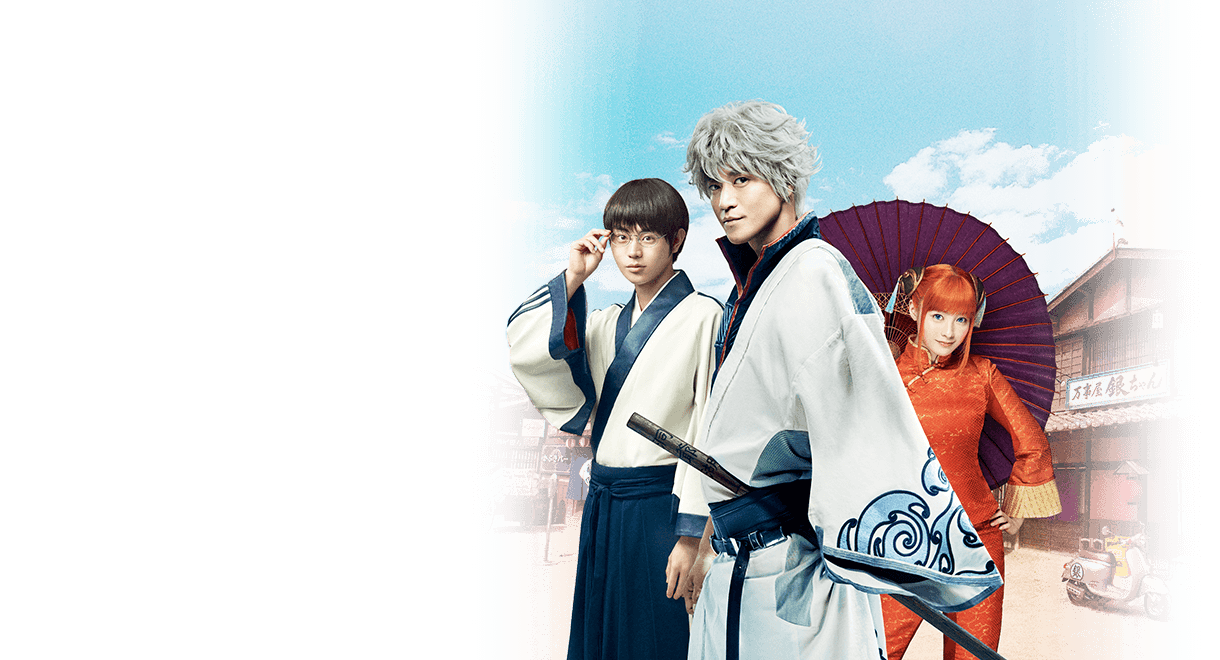 Set in an alternate reality, the story focuses on Sakata Gintoki, an aberrant samurai who takes on odd jobs after swords are banned as a proof of submission to the invading aliens. He saves Shimura Shinpachi from a group of aliens who were bullying the latter not because of justice, but because his parfait was knocked over by them. He also saves Shinpachi's sister, Tae, from being forced into a brothel due to their father's debt. Intrigued by Gintoki's eccentric personality, Shinpachi joins him to earn a living instead. Kagura, an alien from one of the strongest races, joins him to earn a living as well.
Suda Masaki as Shimura Shinpachi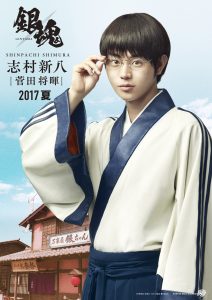 One of the main protagonists. He trains to be a samurai under Sakata Gintoki and works for him as a freelancer who takes on odd jobs. Known best for his rebuttal attitude, he is always teased by Gintoki and even Kagura. Despite his outward displeasure at their conduct, he regards them as important persons in his life.
Trailer 1 (30s)

Trailer 2 (32s)

Trailer 3 (91s)

Trailer 4 (30s)

TV CM 1 (15s)

TV-CM 2 (60s)

Introduction to Yorozuya (60s)

Introduction to Yorozuya Trio (20s)

Collaborations
EPOS Card
J-WORLD TOKYO
OIOI Marui Group
Yoshinoya
Misc.
Advance Ticket (Shimura Shinpachi)
[Pamphlet] [2]
[Silver Memories Visual Book] [2] [3] [4] [5] [6]
Please refer to [tag: Gintama] for the latest posts.