Released on 29 April 2017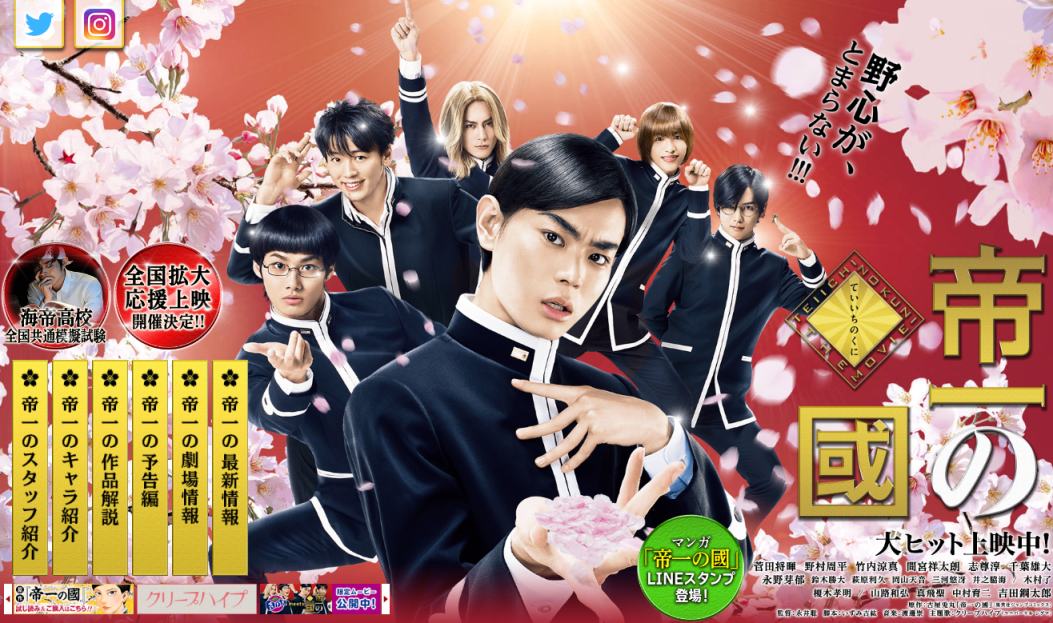 Official Website | Twitter | Instagram
The story focuses on Akaba Teiichi, a high school student who aspires to be the Prime Minister and making Japan the number 1 country in the world. He is determined to mark the beginning of his political career by becoming the student council president at his elite all-boys' school by any means necessary. Teiichi's father once lost his position as the student council president, and this loss has hindered his progress to reach greater heights. He is now an influential bureaucrat who assists Teiichi to achieve his dream. Will Teiichi's path be as smooth as he wants it to be?
Suda Masaki as Akaba Teiichi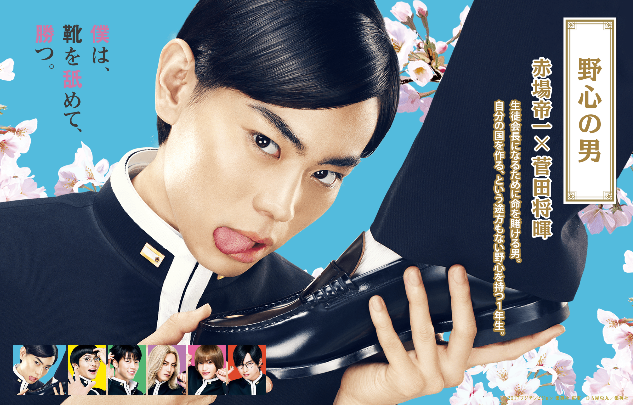 An ambitious high school student who strives for a successful political career. Supported by his good friend and classmate, Sakakibara Koumei, and his childhood friend and girlfriend, Shiratori Mimiko, he stays steadfast in his dream despite all odds.
TVCM 1 (17s)

TVCM 2 (17s)

TVCM 3 (17s)

Special Report 1 (32s)

Special Report 2 (32s)

Trailer (1m39s)

Creephyp's Ito MV (Movie Version)

Kaitei Festival VR

Kaitei-style Clapping


Kaitei High School Anthem

Misc.
Special Mini Photo Album
Please refer to [tag: Teiichi no Kuni] for the latest posts.