Also known as Spark
Released on 23 November 2017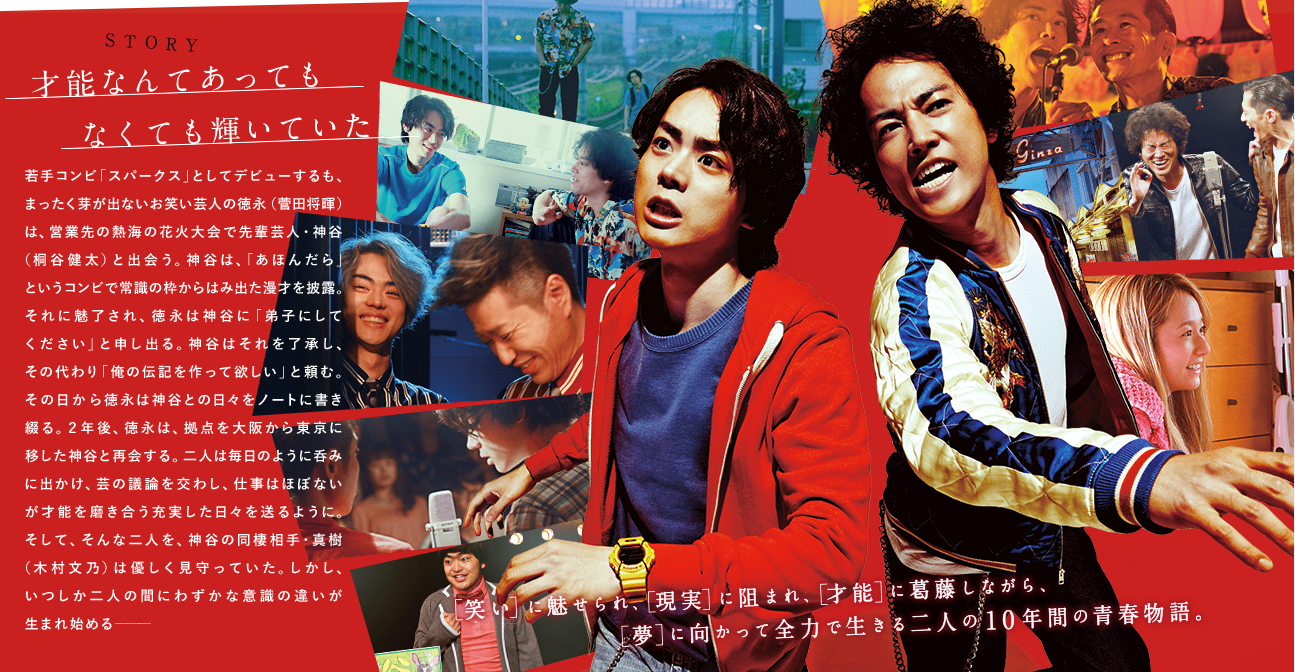 Adapted from a novel written by Matayoshi Naoki, the story follows the lives of two manzaishi (Japanese-style stand-up comedians): young Tokunaga, who aspires to become a successful manzaishi, implores veteran Kamiya to accept him as his protégé. Tokunaga forms a manzai duo with his childhood friend, Yamashita, using the group name "Spark". The story continues to depict Tokunaga's journey in achieving his passion, as well as his relationship with Kamiya and Kamiya's perspective of Tokunaga.
[The synopsis may be inaccurate as ジェ hasn't read the novel.]
Suda Masaki as Tokunaga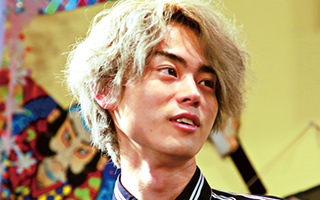 Despite his perseverance, Tokunaga struggles as a manzaishi without any guidance. A chance encounter at a festival brought Kamiya to him and they forge a close relationship beyond their careers.
Other main cast members include Kiritani Kenta as Kamiya, Kimura Fumino as Maki and Kawatani Shuji as Yamashita.
Suda's Comment



<To be translated>
Trailers




Message for Busan International Film Festival

Please refer to [tag: Hibana] for the latest posts.