Also known as Fireworks, Should We See It from the Side or the Bottom?
Released on 18 August 2017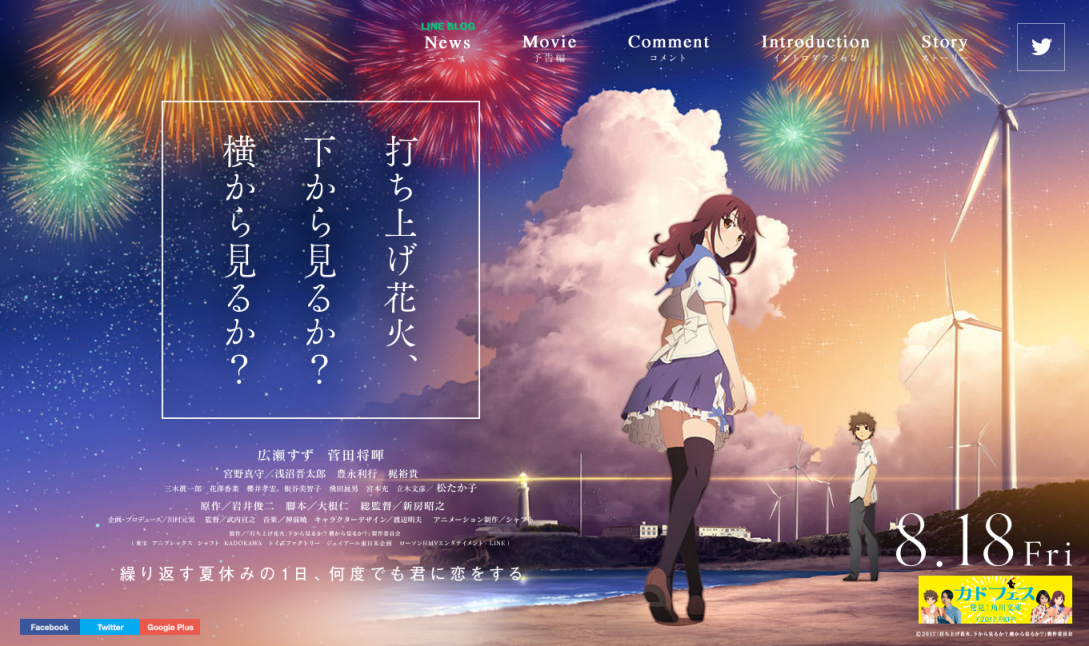 Official Website | Twitter | LINEBlog

『When the fireworks rise, a love miracle will happen— 』
It is the summer vacation in a town near the sea. After the fireworks festival, Oikawa Nazuna will be transferring to another school as her mother is getting remarried.

『Let's hang out』
Nazuna entices Shimada Norimichi to run away with her from the town, however because of his mother, he only watches on and does not help her.

『If only, at that time I…』
Norimichi throws a mysterious ball into the sea, and miraculously returns back to the time when Nazuna approaches him. He continues to return back to the same day so what does fate have in store for him?
Suda Masaki as Shimada Norimichi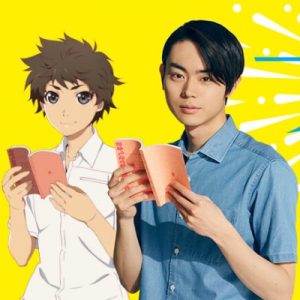 <To be added>
Other main cast members include Hirose Suzu as Oikawa Nazuna and Miyano Mamoru as Azumi Yusuke.
Suda's Comment



<To be translated>
Trailer 1 (32s)

Trailer 2 (62s)

Trailer 3 (71s)

Collaboration
KadoFes
Tanabata Project
Misc.
Novel x KadoFes
Please refer to [tag: Uchiage Hanabi] for the latest posts.