This is a segment where Yahoo! Japan fires consecutive questions at Suda Masaki and Kiritani Kenta to answer within 8 seconds for each questions. Questions include:
Q: Suda's first impression of Kiritani is?
Suda: The most interesting person in class.
Q: Kiritani's first impression of Suda is?
Kiritani: A good kid who is easy to talk to.
Q: What do you do on your rest days?
Suda: Sleep. Sleep a lot. Spend most of the time at home.
Q: A subconscious gesture from women that you will notice?
Suda: Wearing a knitted hat…(and he didn't have time to finish his description)
Q: Who do you think is the most beautiful actress that you have worked with?
Suda: Eh? Who is it? Ah, Daichi Mao-san!
Instruction: Stare at the camera for 8 seconds without blinking.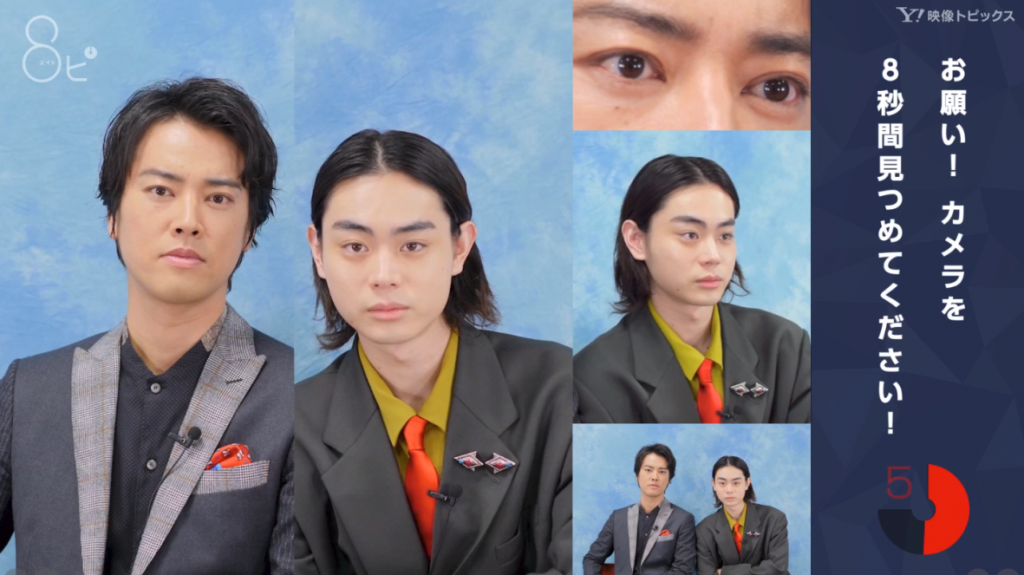 Q: Who do you view as a rival from your generation?
Suda: Should be Taiga.