Another ANN discussion tonight.
First time guest, Yamashita Kenjiro-san
Was welcomed,
And we had a more meticulous discussion than usual.
Did it liven up the atmosphere
Or not…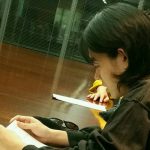 Don't miss listening to it!
Note: Not publicising on Twitter and not sharing the Japanese version to be somewhat fair to those who subscribed to the paid membership.