\明日25日(火)、全国5都市11カ所でサンケイスポーツの号外が配布されます?️/
号外の見出しは、もちろん「帝一」‼️
お近くの方は、手にとってみてください?
配布の場所と時間は、映画公式サイトをご確認ください?
\Tomorrow on 25th (Tuesday), an extra edition of Sankei Sports newspaper will be distributed at 11 places in 5 cities nationwide ?️/
Heading the extra edition, is none other than 「Teiichi」‼️
If you are nearby, please take a copy ?
Please check the official website for the distribution venues and timings ?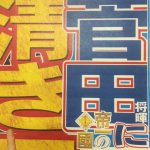 Since the distribution was yesterday, there is no need for me to share the venues and timings right?