It was announced months back that Suda Masaki will be portraying Shimura Shinpachi in the upcoming 『Gintama』 movie to be released in summer 2017. Now we have a image of him as Shinpachi! Pretty convincing. Shinpachi is one of the protagonists, training to be a samurai at the Yorozuya. His relationship with Gintama is somewhat analogous to a boke and tsukkomi in manzai.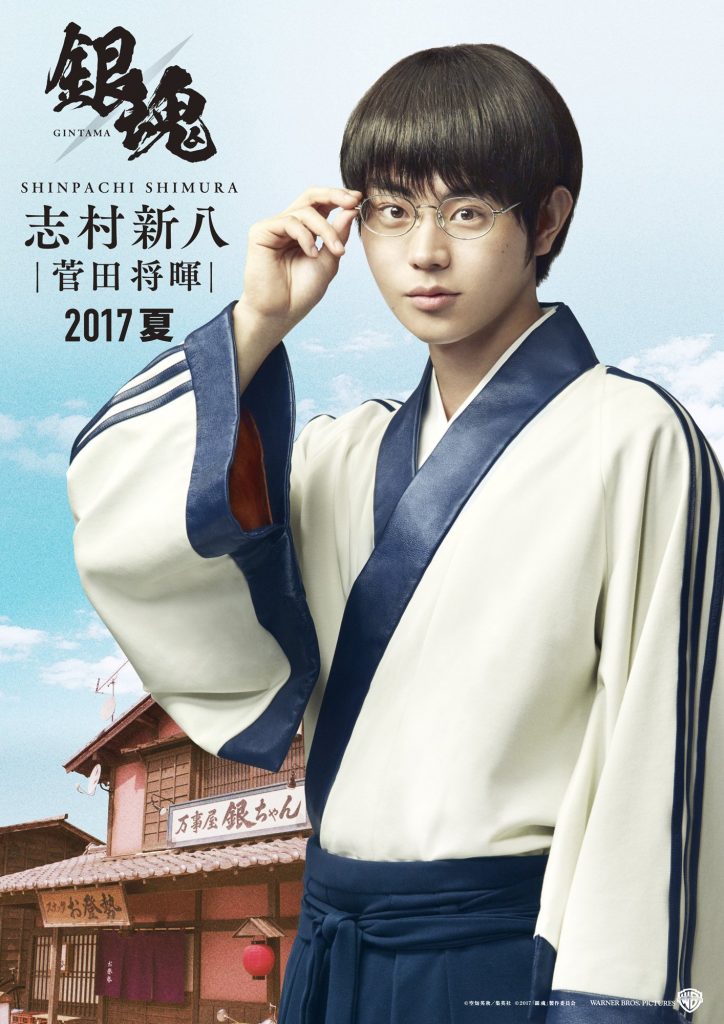 [edit] The official twitter of 『Ansatsu Kyoshitsu』 movies tweeted that it was amazing how Suda could fit into his roles aptly. He was Akabane Karma then, a intelligent high school student as well as a troublemaker. He had red hair then too. [/edit]
Anyway I'll update his commercials tonight…or tomorrow.