The [campaign] runs from 26 Jun to 25 Jul.
Participate by (i) taking a photo of the campaign poster at any Yoshinoya restaurant; (ii) follow its official twitter (@yoshinoyagyudon); (iii) hashtag #YoshinoyaGintamaCollaboration (#吉野家銀魂コラボ); and (iv) wait for the staff to contact you if you are chosen to win one of the following prizes.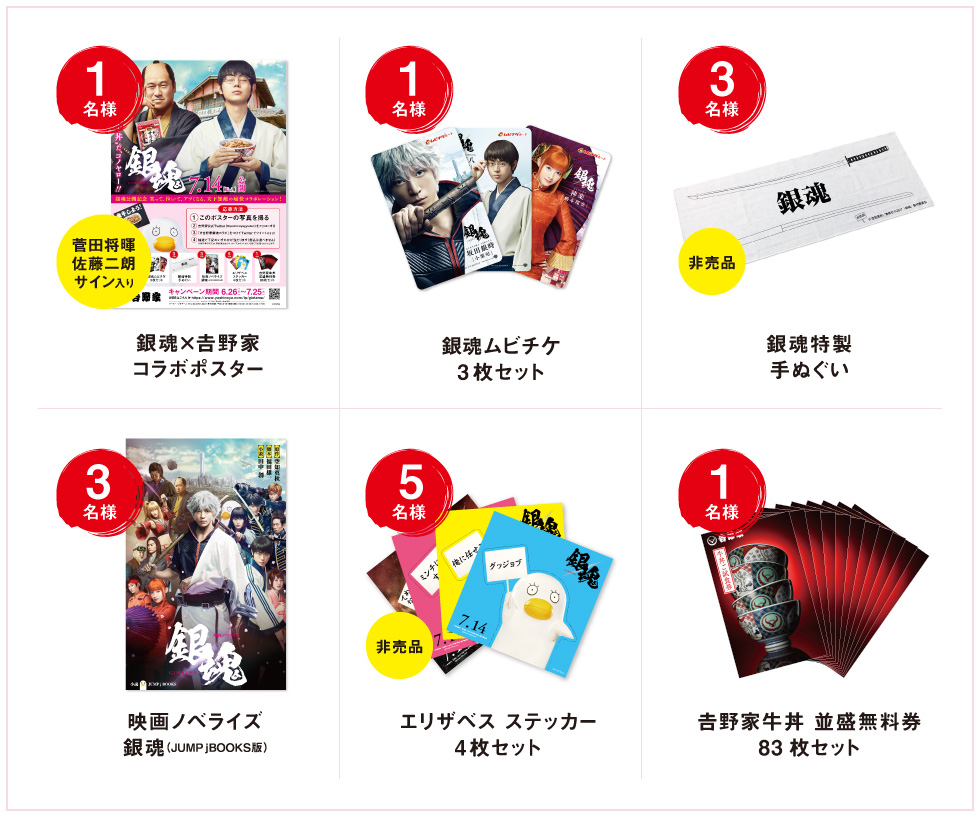 ♦  1 『Gintama』 x Yoshinoya collaboration poster
♦  1 『Gintama』 3-movie ticket set
♦  3 『Gintama』 special Japanese-styled handkerchiefs
♦  3 『Gintama』 illustration books
♦  5 Elizabeth 4-sticker sets
♦  1 Yoshinoya Beef Bowl 83-free upsize coupon set
Last but not least, even Elizabeth couldn't distract Suda Masaki from having his beef bowl.