Website | Twitter
Available from 28 Apr to 7 May
Suda Masaki Special is a combination of Yoshinoya's beef rice bowl with kimchi, scallions and eggs.
His comment:
「うわっ、菅田スペシャルっていう名前になってる!」

いつの日からか『菅田スペシャル』と言われるようになったんです。それがまずちょっと面白くて。そもそも僕が勝手に、ねぎ玉牛丼のアタマの大盛にキムチをトッピングして食べていたのをツイッターにあげたら、結構色々な方が真似してくれたんです。それから吉野家さんが現場に差し入れに来てくださった時に「スタッフ全員分の菅田スペシャル用意しました!」と言われて、「うわっ、あれ、菅田スペシャルっていう名前になってる!」ってその時に思ってたんですけど、それがまさか、お店で「菅田スペシャルください」って言ったら通じるわけですもんね。レシートにも菅田スペシャルって書かれるみたいですし。そう思うとちょっと不思議ですね。
「Wow, it is going to be named as Suda Special!」
It is often said that it will become 『Suda Special』 someday. It is a little interesting initially. Afterall I wilfully added kimchi to a large bowl of beef rice with scallions and eggs and tweeted about eating it, various people mimicked it in the end. Then, when I attended the filming of Yoshinoya, it was said that 「Suda Special was prepared for all the staff!」, at that time I thought that 「Wow, it is going to be named as Suda Special!」, though it is improbable, it works when you request「Suda Special please」 at the stores. It seems like the receipt also reflects Suda Special on it. I find it a little baffling.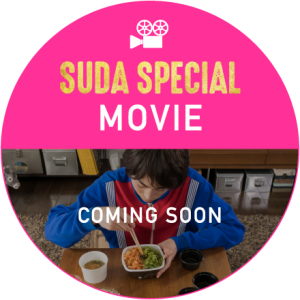 Fans can also expect a new commercial of Suda Special soon!