Only those with Suda Masaki. Watermarked.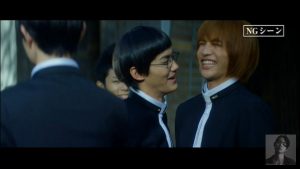 NG Scene 1 – Kikuma, it's not good to talk like that. Nomura Shuhei loves touching Shison Jun. The latter is like everyone's pet =D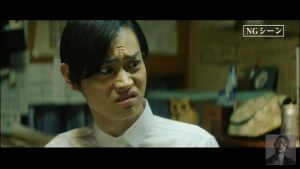 NG Scene 2 – You are funny <Teiichi's funny faces>. Even Takeuchi Ryoma and Shison can't take it.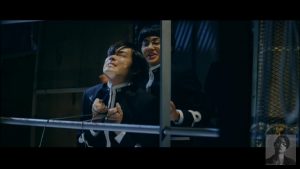 NG Scene 3 – I will make you feel good now. Nomura loves touching Suda too…so much so that Takeuchi can't keep his straight face.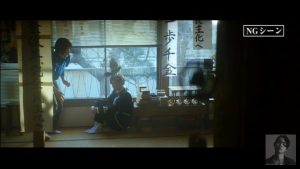 NG Scene 4 – Teiichi and a pigeon. Who wants to be that pigeon now?
(password hint: the name of the youngest actor in Team 『Teiichi』 (format: lowercase, no spacing), followed by the movie's release date (format: yyyymmdd))